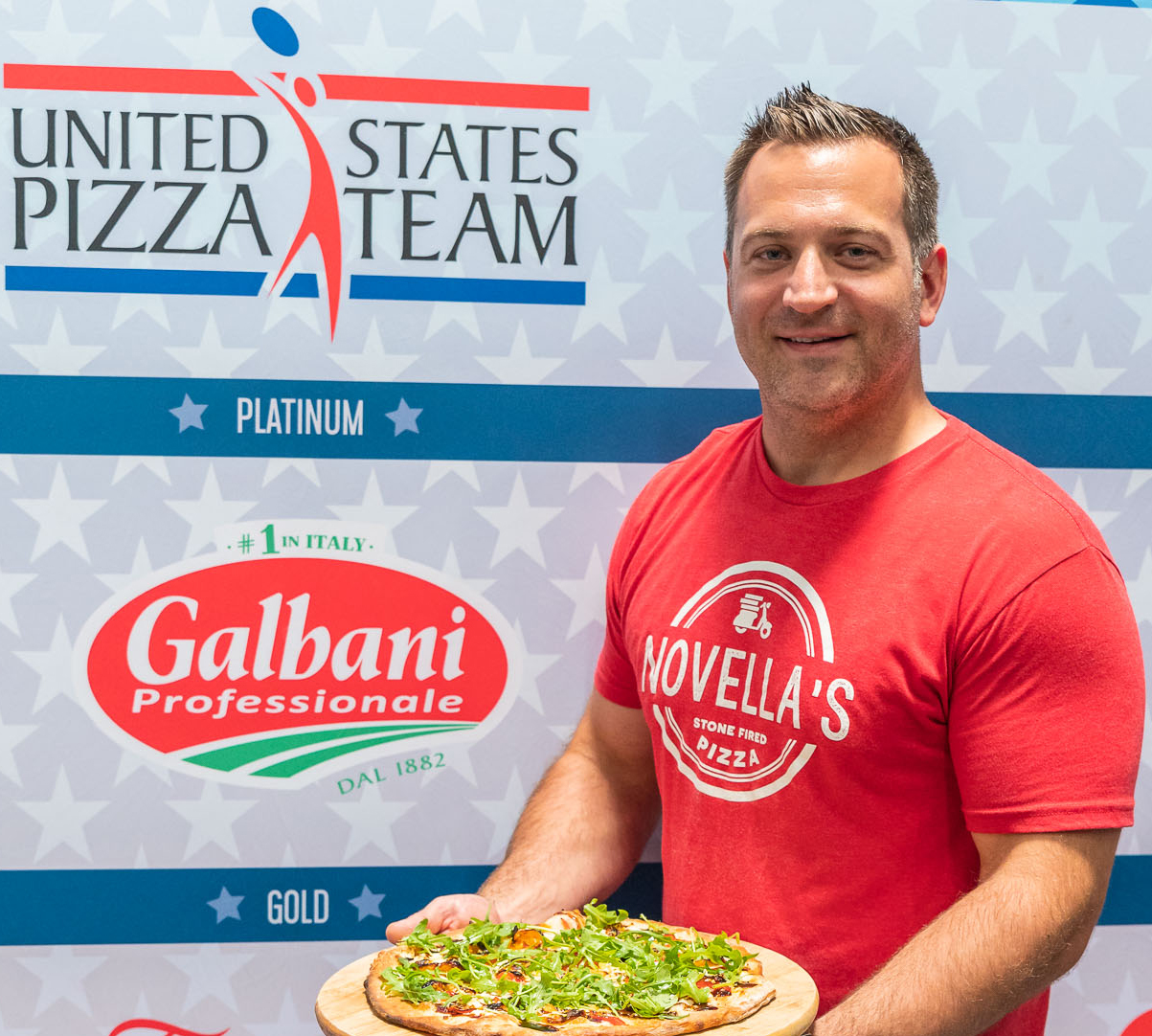 Published on November 25th, 2019 | by Brian Hernandez
0
Brandon Davis – Novella's Pizza, New Hudson, MI.
Competing Member, Culinary
Brandon Davis is the Owner/Operator of Novella's Pizza in New Hudson, Michigan. He has been in the restaurant business for 15 years and opened Novella's Pizza over a year ago. He is very excited about becoming a member of the USPT because in Novella's first year, they won the 2018 Michigan Pizza Challenge and placed 12th in Las Vegas for the 2019 International Pizza Challenge. For both of these competitions they used a pizza that is on their menu, Fig & Pig. Although Brandon wanted to win, after it sunk in for a few days, he realize 12th is great for his first year and can't wait to return next year. Brandon learned so much for his first time that next year he will be more equipped to make a serious run at a championship. He has always been an athlete and loves competitions and competing. He is excited for the 2020 competition season and has already competed in 3 events for the 2019 season in anticipation.